Useful Solutions for Closet Shelving in Maricopa
It's a longstanding challenge associated with both home ownership and age: The handling of storage needs. We tend to accumulate a great many things over the years, and every addition to the family is sure to increase the accumulation rate exponentially. Much of the hassle yielded by storage challenges has more to do with the way items are stored than it does with available space. This is a truth known very much to the professionals employed with VIP Smart Storage in Mesa. And why wouldn't that be the case? Our business has had us solving storage problems large and small for a great many years now. And the success we have enjoyed in our industry is attributable to our knowledgeable approach to the business, as well as our unmatched customer service.
Our business tenets (Value, Integrity, Pride) have served to separate us from competitors near and far. We certainly work hard to provide you, our loyal clients, with quality storage cabinets, closet organizers, general garage storage solutions, and many more products and services for Maricopa residents. But our core principles are the primary differentiator to which we are most committed. You may take comfort in knowing that every transaction we oversee is governed firmly by our shared sense of Value, Integrity, and Pride.
Maricopa Garage Storage Options
Every customer's space and household item situation is at least some way distinctive from all others. With this in mind, the skilled staff employed with VIP Smart Storage are very much accustomed to the art of configuring shelving and organizational frameworks ranging from small and simple to large and intricate. Our complete list of storage items and related services is comprehensive, often managing to exceed even the loftiest of expectations. Below is an overview of what we have to offer:
Complete Garage Makeovers
Garage Cabinetry
Concrete Epoxy Coatings
Closet Organization
Rollout Shelf Design/Installation
And Much More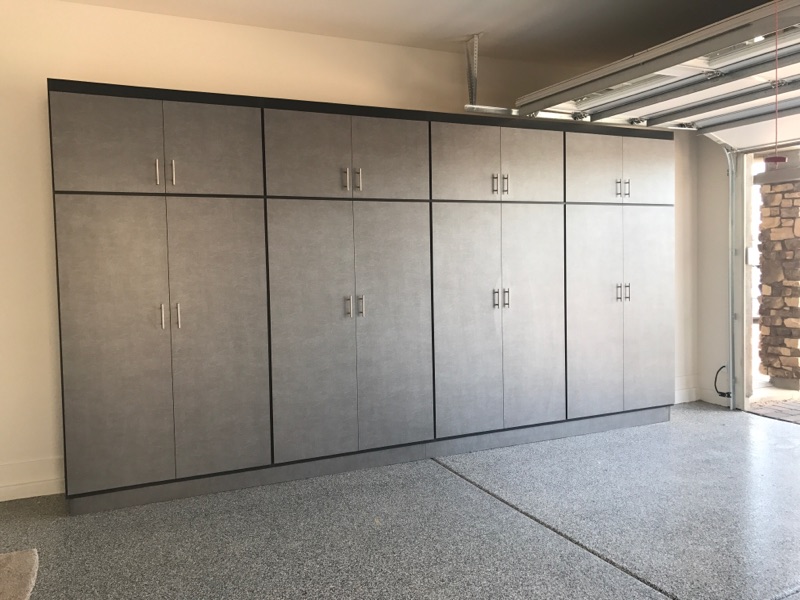 Visit your nearby East Valley showroom and learn what it is that places VIP Smart Storage in a category all its own. Between our core principles, our expert craftsmanship, and our many shelving/storage products, you won't be left to wonder just why we enjoy so favorable a reputation.