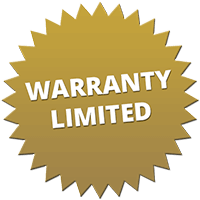 VIP Smart Storage Garage Cabinets come with a limited lifetime warranty on workmanship and a 10 year warranty on material that we provide. Custom ordered items(s) like raised panel doors, hardware, ceiling racks, etc, will be a 5 year warranty or subject to our vendors terms. VIP Smart Storage will at its option repair, replace or refund the purchase price. Standard Service charges for labor and transportation may apply. Original homeowner must be able to provide original contract for any warranty service to be provided.
This express warranty is extended by VIP Smart Storage Cabinets to the original buyer only.
Defects or damage resulting from use of the product in other than its normal and customary manner.
Defects or damage from misuse, accident or neglect.
Alteration or modification of any kind.
Discoloration resulting from heat or ultraviolet rays.
Warping/Peeling due to water damage.
Chemicals of any kind that may have been sprayed or spilled on material.
Caulk shrinkage. Cabinets are caulked around perimeter of installation. (Future caulking is the responsibility of the customer)
Concrete Coating Warranty
5 year/10 year/Limited Lifetime Warranty. All Exterior Coatings 5 Year.
Applicable to original buyer only.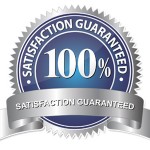 Your vinyl chip floor coating will have slight color variations. This is due to the fact that the chips are broadcasted randomly by hand and are intended to give your floor a natural stone look. The colors are not intended to be uniform all the way through.
Heavy metal objects should not be dragged across the floor as they will scratch the surface.
EXCLUSIONS: Defects or damage from misuse, accident or neglect. Hydrostatic pressure of efflorescence (moisture permeating through stat/substrate). Prolonged contact with caustic substances such as battery acid or brake fluid. Substrate/slab movement resulting in cracking. Separation or cracking. Separation or cracking in bottom of expansion joints. Natural aging/loss of shine from weathering. Piercing and scratching of coating. Calcium or mineral deposits on coatings. Acts of God.