Do you find yourself waking up in the morning and digging through piles of clothes, rifling through clothes hangers that have been crammed together, or pushing aside mismatched shoes to look for the one missing sneaker? Do you get the feeling that you have "nothing to wear"—that your wardrobe is insufficient or that you don't have time to put something together? Have you ever tried implementing your own "system" in your closet only to have it abandoned weeks or months down the road?
Getting organized is a resolution that is on a lot of annual wish lists.
The kitchen, the garage, the storage room, the bedroom closet… human beings accumulate a lot of "stuff" over the years, and it's either toss it out, donate it, or leave it to take up space. Hangers, racks, and plastic bins help but don't do much for aesthetics. Many aftermarket organizers are available at hardware and home furnishing stores as well, but they often require installation that can be tricky and don't add much value.
These are only a few reasons why custom closet organizers like the solutions from VIP Smart Storage are a valuable addition to your home. Custom closets go far beyond simple shelves, racks, and rods. Each closet is measured and each piece custom fabricated to organize your closet any way you can imagine. Custom cabinets, shelves, drawers, and shoe racks are made to fit your space and installed to match the original design of the room. Walk-in closets are transformed into comfortable, classy dressing rooms. Reach-in closets gain efficient use of every square inch of space, exactly how you want.
Remodeling your house? The first things homeowners think of are kitchens, bathrooms and living spaces.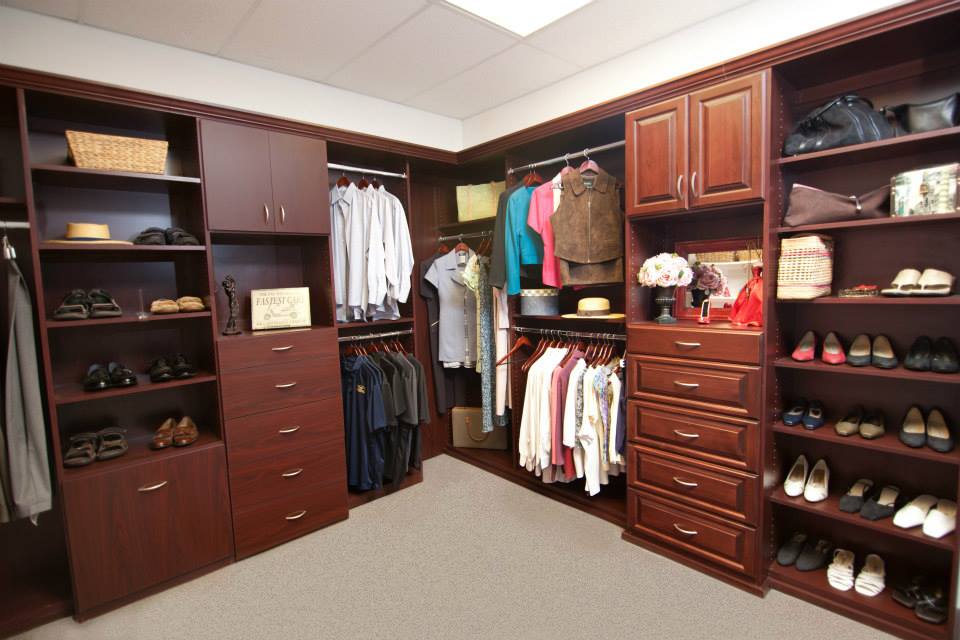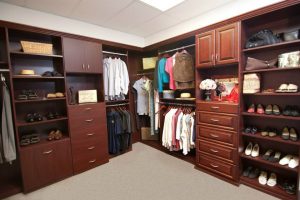 You'll pore over countertops and cabinets, spend hours choosing the perfect backsplash in the kitchen, and go through dozens of samples to find the right paint combinations. Why not put the same level of detail into the interior of your closets? Custom organizers add a quality, finished look to your closets that will complement the work that goes into remodeling other areas of your home. If you take care to match cabinetry between kitchen and bathrooms, why not add the same look to your closets? The designers at VIP Smart Storage are experts at designing closet organizers with looks that complement the rest of your home while adding functionality and efficiency to your life.
And believe it or not, adding the functionality of a custom closet will improve the way you feel about your space. Having the ability to find what you're looking for, every time you need it, and keep your clothes, shoes, and other items organized every day will save time and help your peace of mind. Not only will you be able to find what you want at a glance, but you'll also realize that you have more space available in your home than you thought. Your custom closet designer will help you best utilize the space available so you can store your closet items in their proper place, eliminating the need for extra racks and storage containers that take up more room than necessary.
VIP Smart Storage has 15 years of experience designing custom closet storage solutions to fit any home and imagination. With a range of options to match any style and budget, let the professionals at VIP Smart Storage help you with a free in-home consultation so you can see for yourself how their custom closet systems will improve your home.